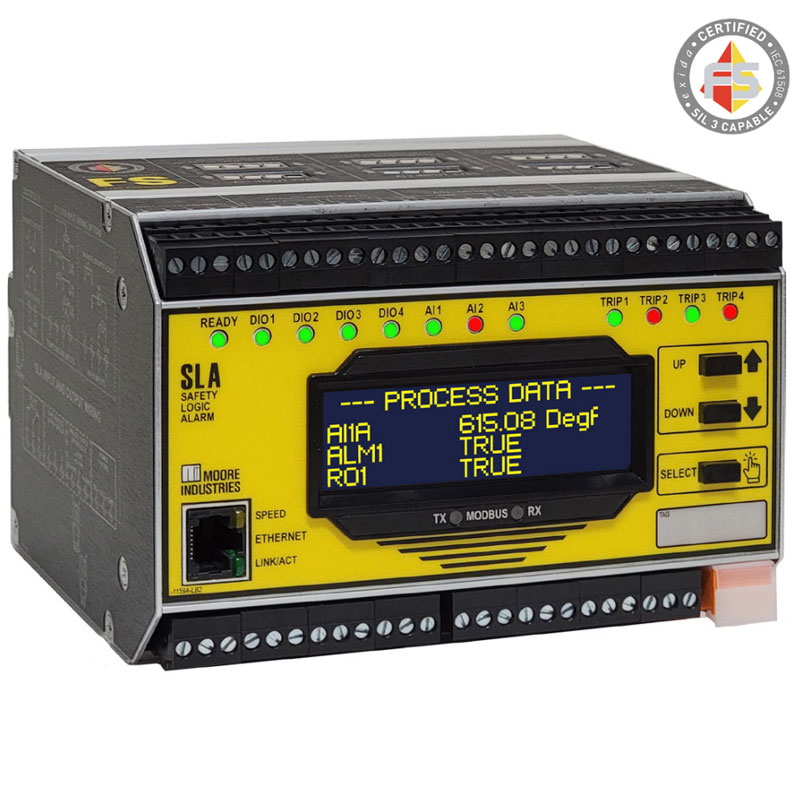 Moore SLA Multiloop Safety Logic Solver
Multiloop safety logic solver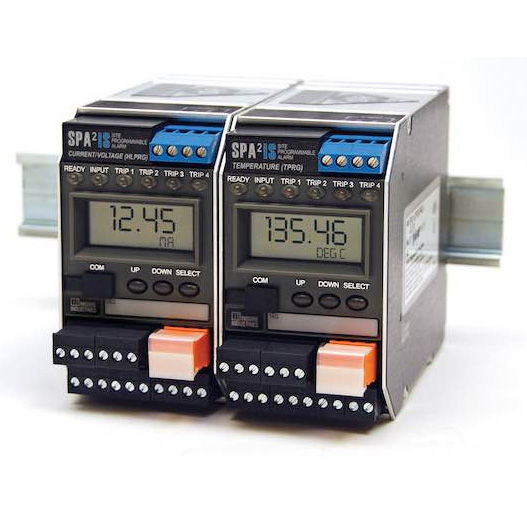 Moore Industries SPA2IS
Programmable limit alarm trips with intrinsically safe field connections included.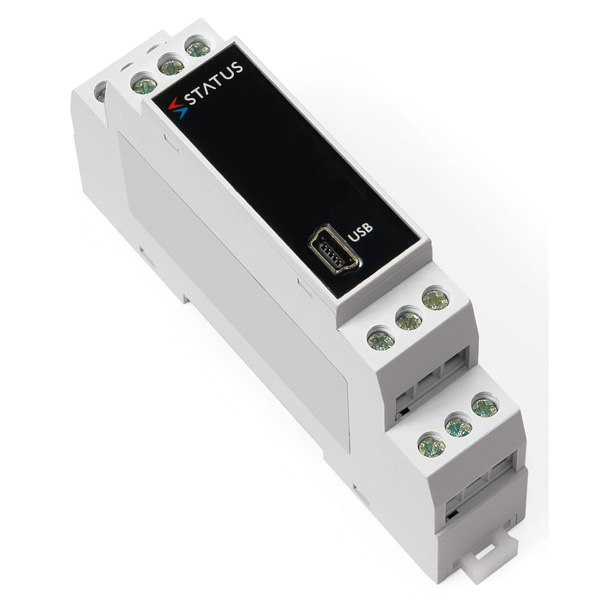 Status SEM1600 Signal Conditioners
Convert raw signals from various sources to a conditioned output.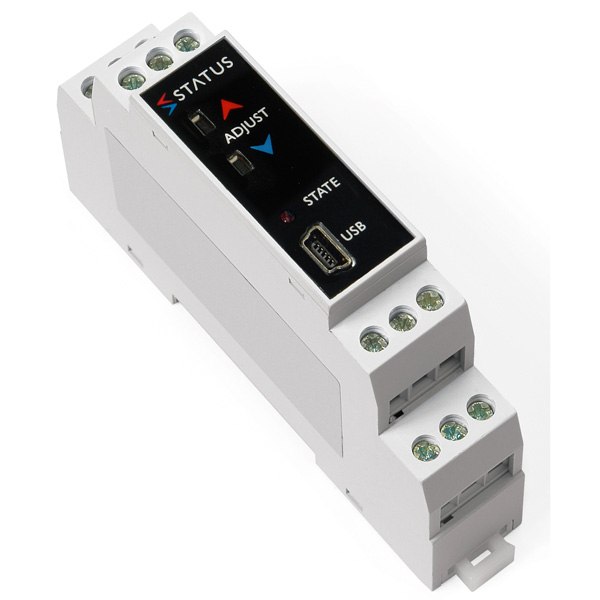 Status SEM1620 Signal Conditioners
3 wire voltage output from a range of inputs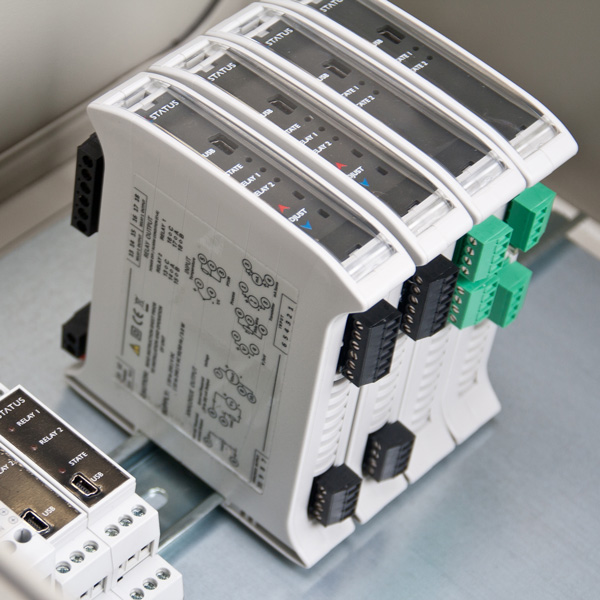 Status SEM1700 Series Signal Conditioners
Flagship signal conditioners with a wide spectrum of configurable IO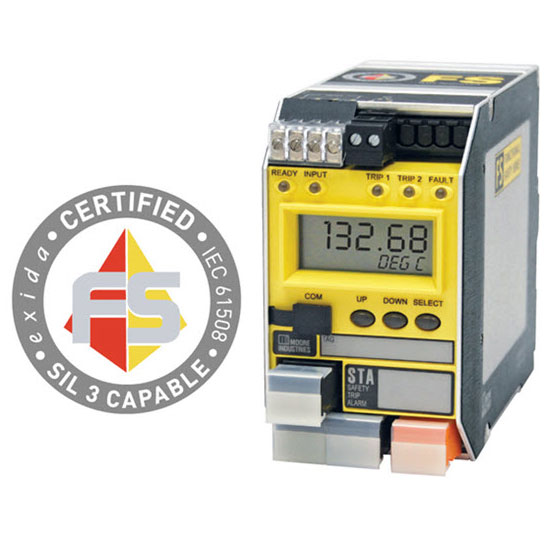 Moore Industries STA
Safety trip alarm from the Moore Industries FUNCTIONAL SAFETY SERIES.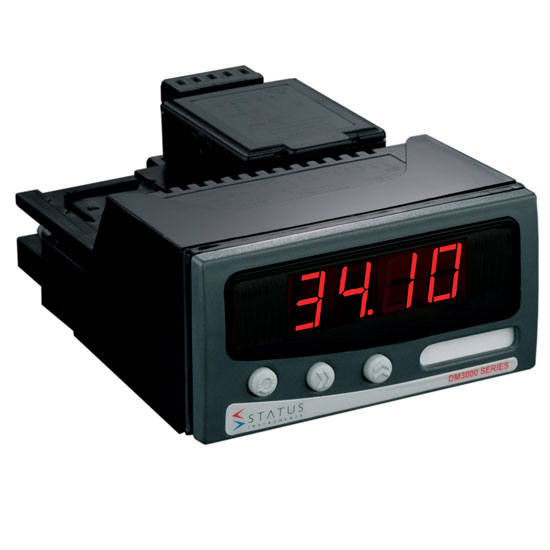 Status DM3400 Series Panel Meters
LED display panel meter for multiple sensor input options.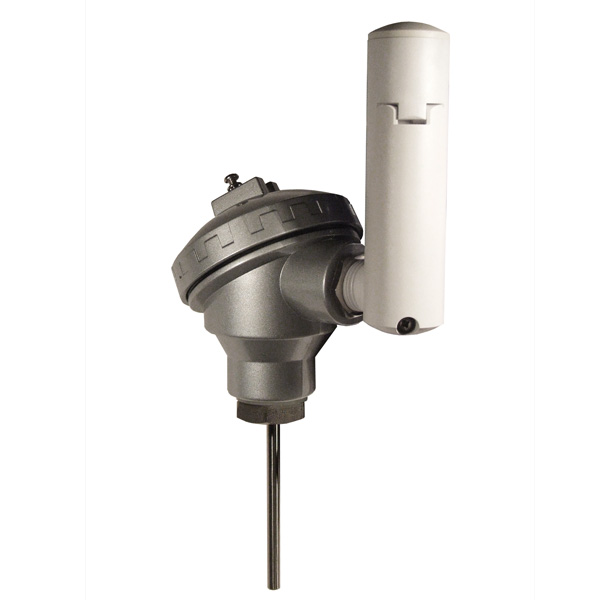 Status WTR / WTX Wireless System
Repeat temperature or analogue signals over wireless radio telemetry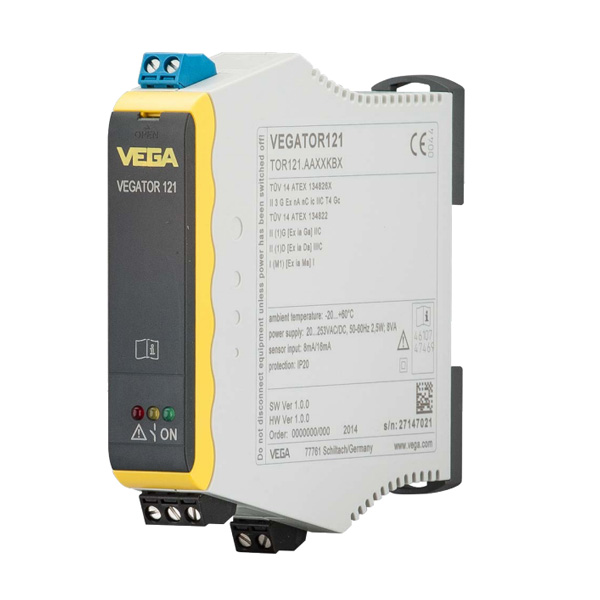 VEGATOR 121 (& VEGATOR 122) Signal Conditioners
Signal Conditioner for VEGA point level switches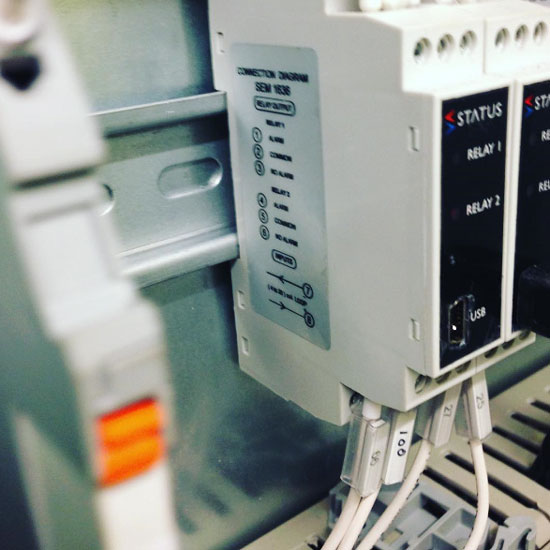 Status SEM1630 Trip Amps
A range of DIN rail mounted signal conditioning units.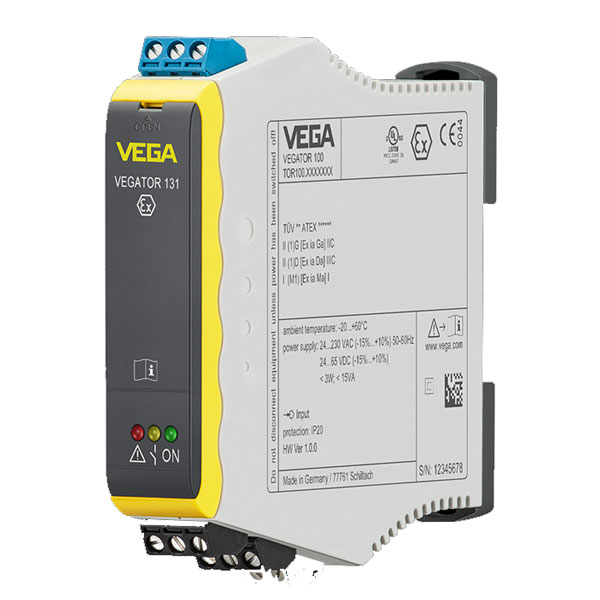 VEGATOR 131 & VEGATOR 132 Signal Conditioners
Signal Conditioners for VEGA EL Point Level Sensors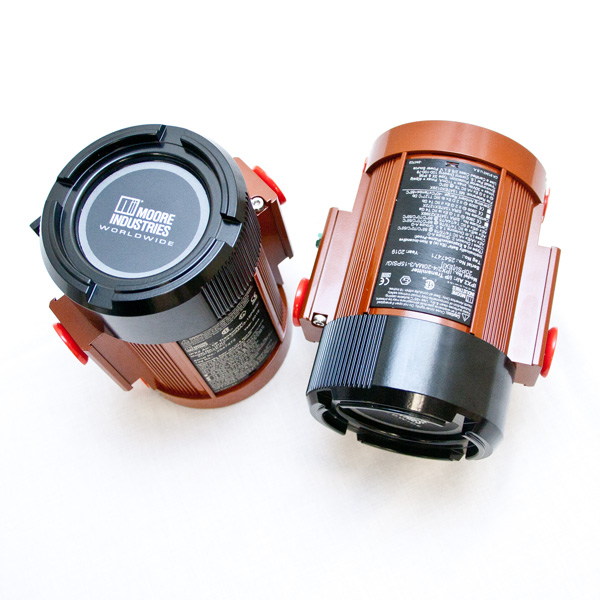 Moore Industries IPX2
I/P transmitter converting a Current signal to a Pneumatic Signal.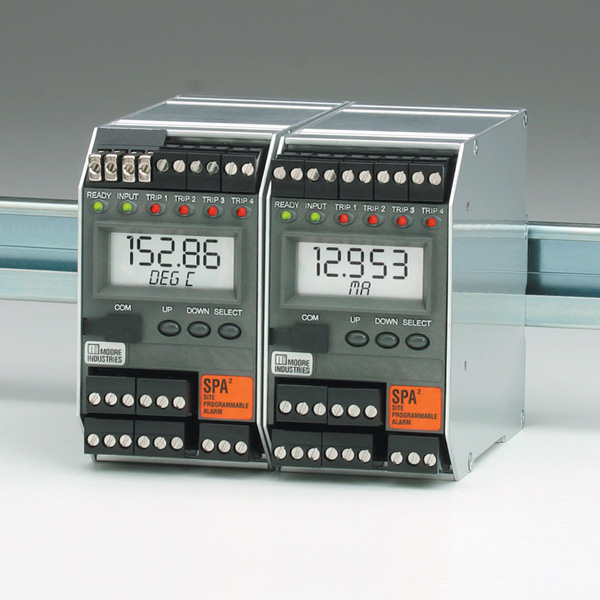 Moore Industries SPA2 Trip Amplifiers
Versatile programmable limit alarm trip, warns of unwanted process conditions.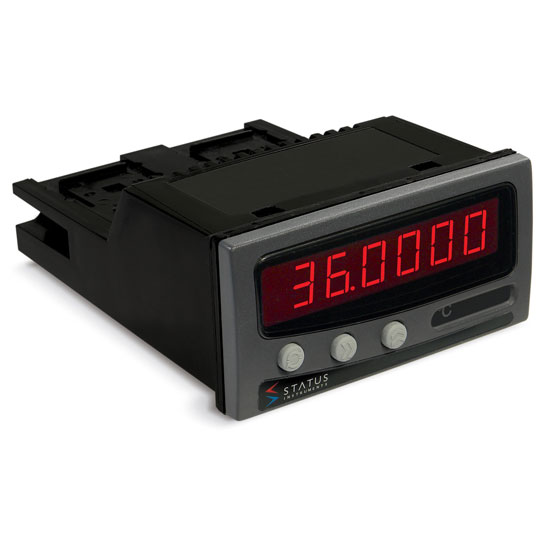 Status DM3600 Series Panel Meters
LED display panel meter for multiple sensor input options.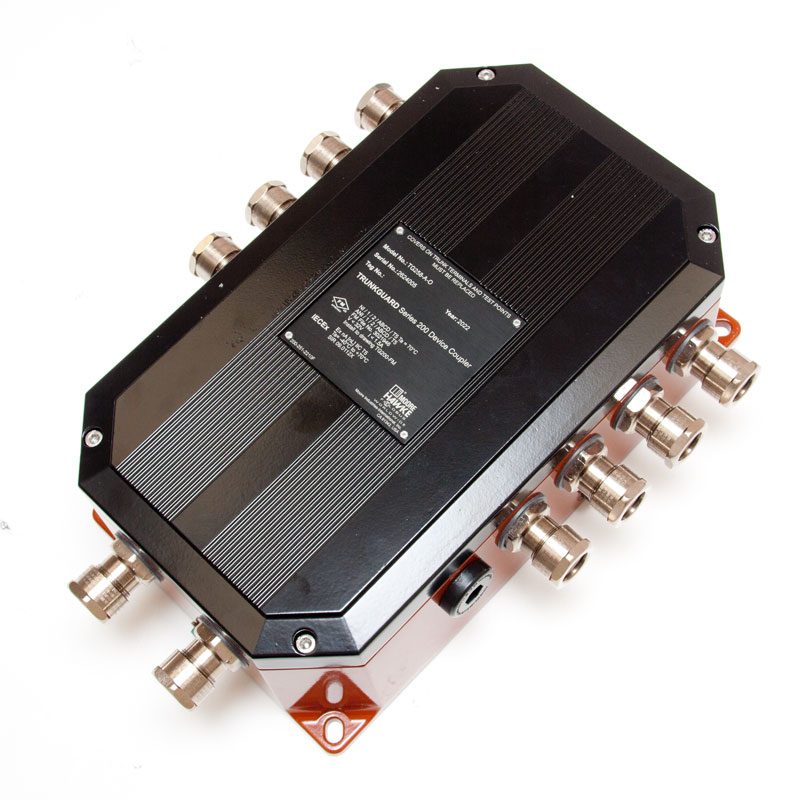 Moore TG200 Trunkguard Device Coupler
Foundation Fieldbus and Profibus device coupler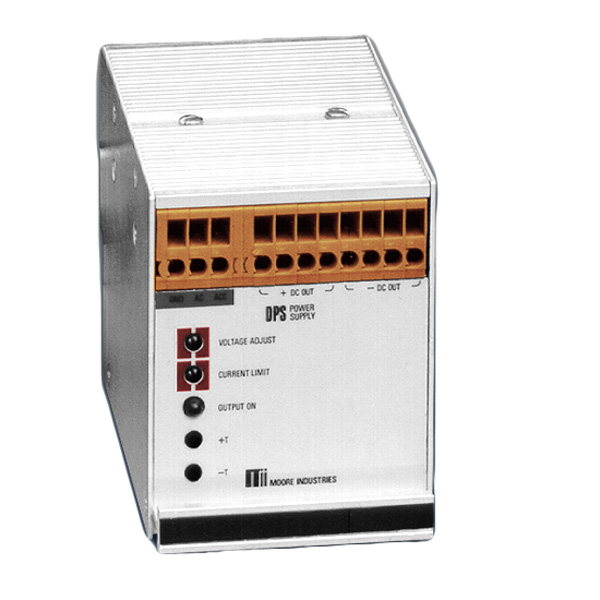 Moore DPS Power Supply
DIN power supply can power up to 12 4-20mA loops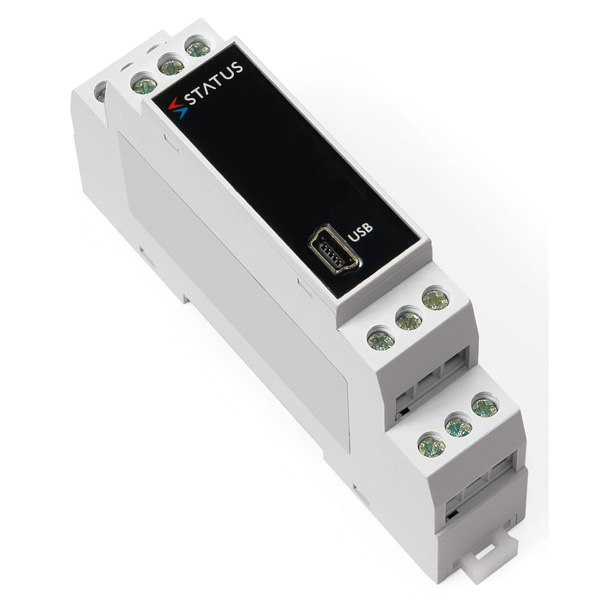 Status DIN Rail Temperature Transmitters
DIN rail mounted temperature transmitter for RTD or thermcouple inputs.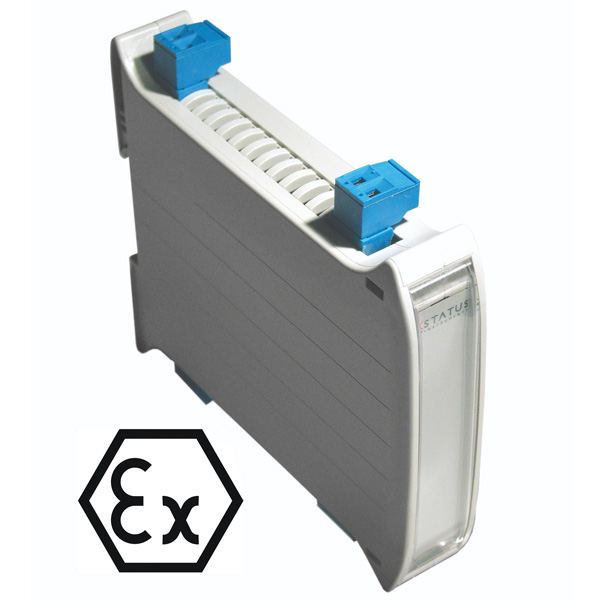 Status SEM1801 and SEM1802 Temperature Transmitters (ATEX)
ATEX certified DIN rail mounted temperature transmitter.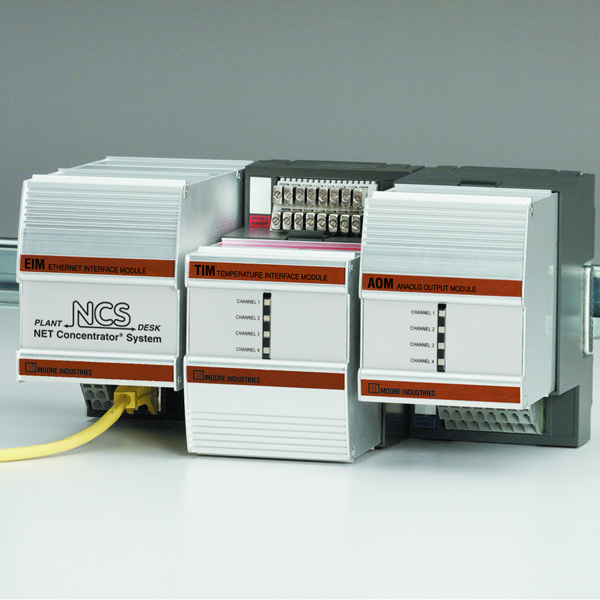 Moore NCS NET Concentrator System
Real time signal gateway designed specifically for demanding industrial applications.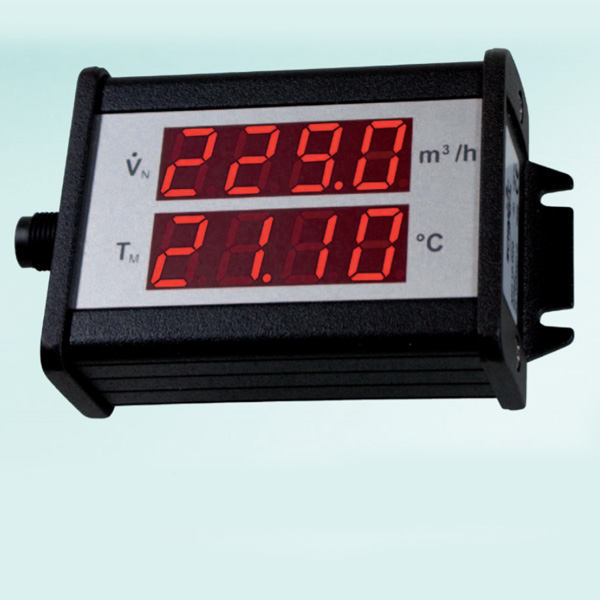 Schmidt MD 10.020 Flow and Temperature Display Module
Schmidt field mount display, powered by the Schmidt flow sensor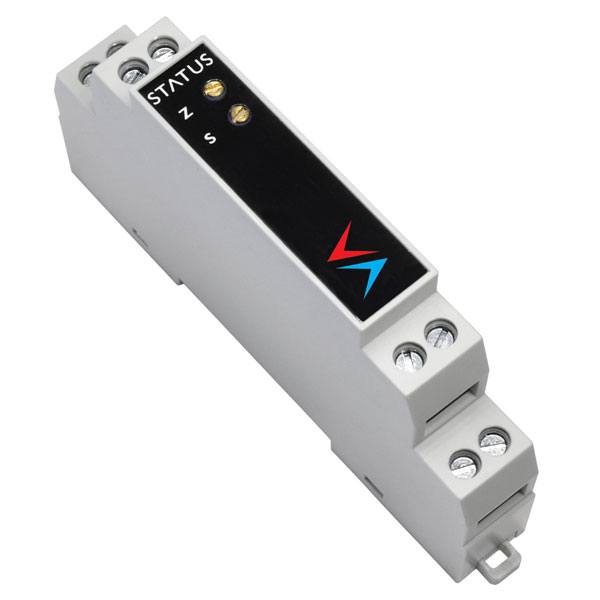 Status Isolators, Splitters and Signal Boosters
Galvanic isolators providing 500VDC isolation to overcome ground loop problems.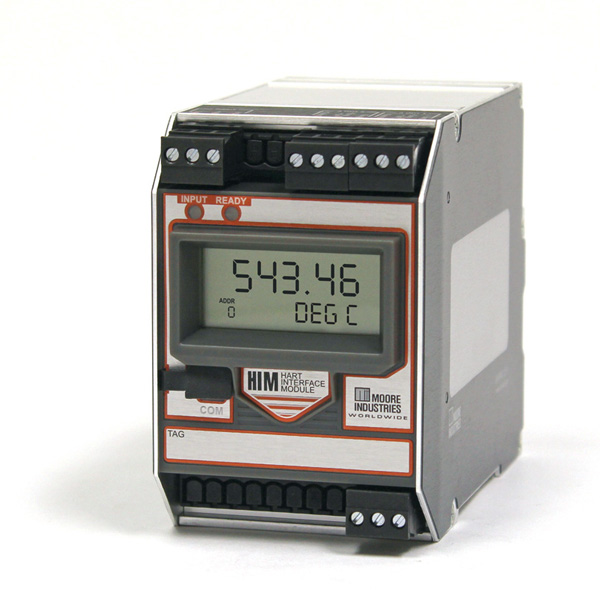 Moore Industries HIM HART Loop Monitor
Interface and monitor for HART compatible monitoring and control devices.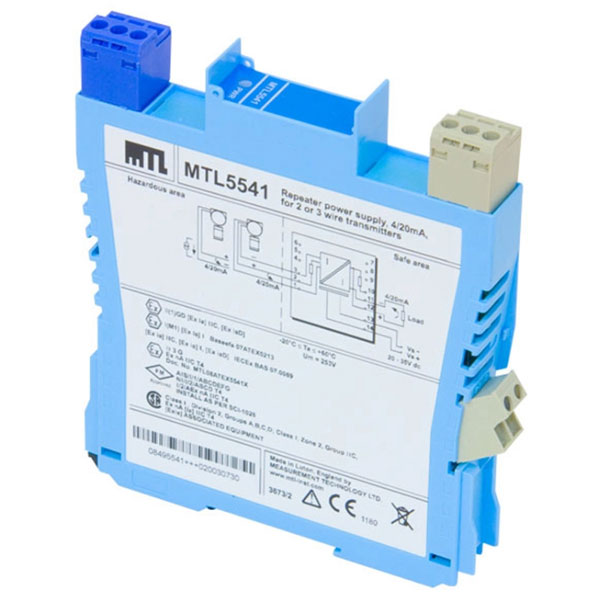 MTL5541 ATEX (4-20mA) isolation
ATEX power supply acting as a barrier for 4-20mA applications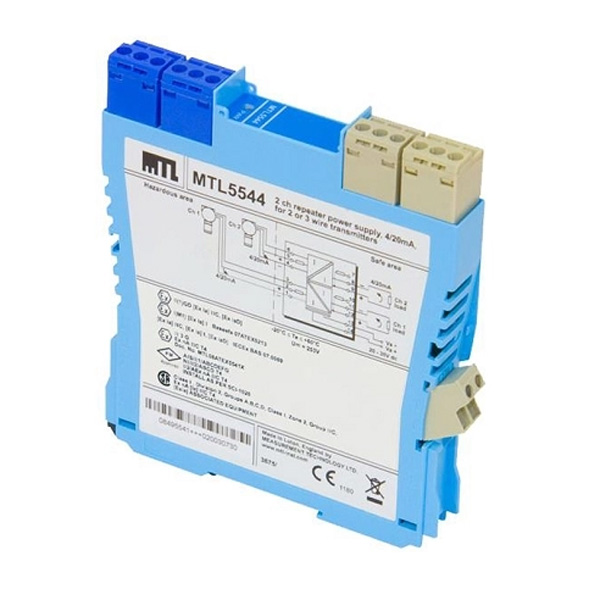 MTL5544 ATEX (4-20mA) isolation (dual channel)
Dual Channel ATEX power supply acting as a 4-20mA barrier