Heat Network (Metering and Billing) Regulations 2014
Following on from the 2012 EU Energy Efficiency Directive (EED), the UK Government released the Heat Network (Metering and Billing) Regulations 2014. Implementing the requirements in the EED, with respect to the supply of distributed heat, cooling, and hot water.
Stipulated in theses regulations, "It is obligatory for heat suppliers to install sub-meters for heat and cooling where there are multiple tenancies in a single building if it's technically feasible and cost effective to do so, by 31 Dec 2016."
"Where a meter to which these regulations apply is installed it must accurately measure, memorise and display the consumption of heating, cooling or hot water by a final customer."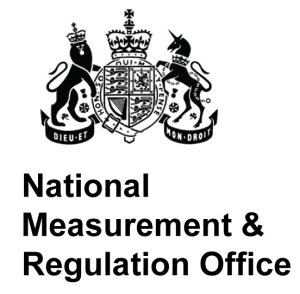 The legislation is enforced in the UK by the National Measurement and Regulation Office (NMRO).
The Regulations do not mandate the use of Measuring Instruments Directive (MID) approved heat meters but any meters used for the purpose of these regulations must be accurate and maintained. Installing MID meters would be best practice.
Fluidic Ltd are the Official partner of Micronics, who supply an MID approved In-Line Ultrasonic heat meter, the UF50. The UF50 can be installed horizontally or vertically, on 15, 20 or 25mm diameter pipes. It uses ultrasonic time of flight technology to measure flow rate, and takes temperature readings from both flow and return pipes using pt1000 temperature probes. The heat meter calculates the energy used in kWh.
The UF50 8 digit display can show Energy – Power – Volume – Flow Rate & Temperature. It has an extensive 720 day memory for flow and heat data. The UF50 is IP65 rated and is powered by a 3.6V Lithium battery with a lifespan up to 8 years.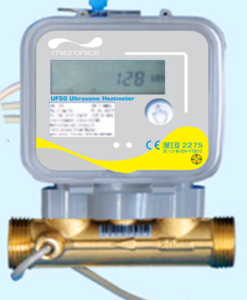 The UF50 communications options are RS485, M-Bus, pulse and optical interface.
The UF50 is an ideal solution for new-build properties, or properties undergoing extensive maintenance, where there is no issue breaking into the line to install.
For applications where this isn't an option, Fluidic can also supply the Micronics U1000HM.
Although not MID approved, the regulations do not demand this and is perfect for installation on existing pipework where there is no option to interrupt services to install in-line meters.  Generally though, we would offer the U1000HM for submetering applications, not for the main billing meter.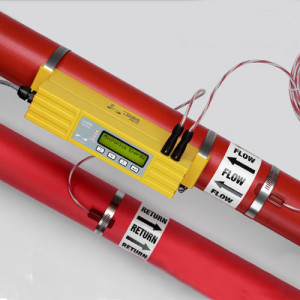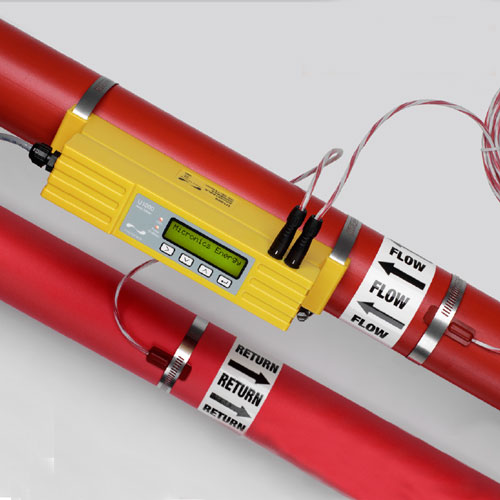 The U1000HM can be installed on a much larger pipe range, 25 – 115mm in diameter, and has a pulse output as standard with Modbus and RS485 communications.
Please find further information regarding the Heat Network (Metering and Billing) Regulations 2014 at https://www.gov.uk/heat-networks
Please contact Fluidic Ltd if you have any further questions about the Regulations, or about the Micronics Heat Meters.